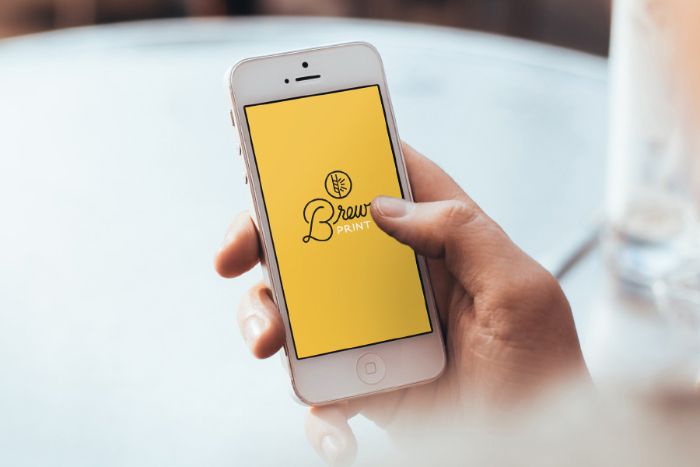 Woo! I'm so excited to finally share this project with you all. Over the last couple months, I've been working with the (previously) A3D Labs team to develop a branding system and front-end UI design for a 3D printing app they're in the process of engineering. The BrewPrint app will allow users to manage their print jobs, buy and organize models, and reward usage with "BrewCoins" that can then be used to purchase more filament in their store. The actual app is still in development, but here're the designs I've created to get them started.
For the brand identity, they wanted something fresh, energetic, people friendly, and approachable -- something that would help make the technology feel more accessible, easy to understand, and also fun to use. The playful organic hand-drawn lettering was inspired by contemporary beer branding and craft breweries, while the nice clean lines of the symbolic mark acknowledge the technical preciseness of 3D printing. The circular symbol depicts a wheat stalk (a literal interpretation of the word "brew" that also symbolizes creative growth) with expressive lines radiating on the other side to convey a sense of "bright ideas" and energy.
I wanted to stray away from the typical 3-dimensional design elements commonly used by other 3D printer companies, and instead used very simple flat lines for the logo and supporting icons. The bubbly feel of the icons and the energetic color palette help make all the technical information feel less like a sterile device manager and more like a mobile game.