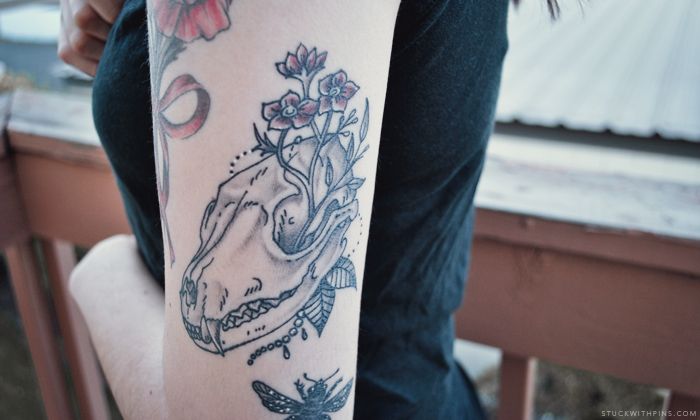 Skulls will always be my favorite thing to draw! I loved creating this fox skull design for Amanda and appreciated the creative freedom she gave me to adorn it with florals and whatever elements I saw fit. I'm really adamant about developing designs that flow with the body, and I had the added challenge this time of designing artwork that worked off her existing tattoos. Amanda was concerned that any floral embellishments would clash with the flowers she already has, so I opted for some simple blossoms to provide a bit of movement up the arm.
The final tattoo was completed by Jeremy Corns of Anchored Tattoo in Spokane. He did an incredible job on the last client piece I designed, so I was excited to see the same amount of care and attention to detail applied to this piece as well.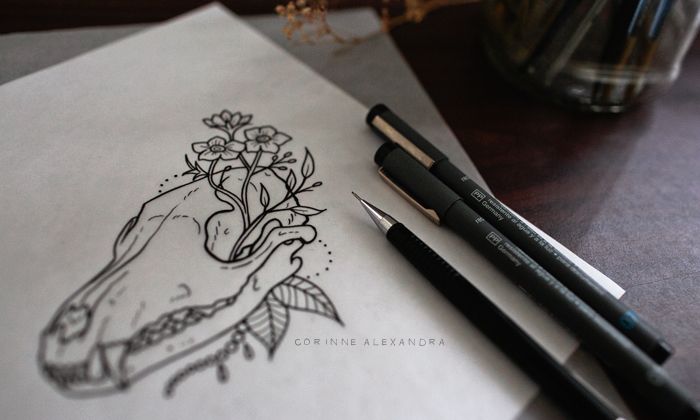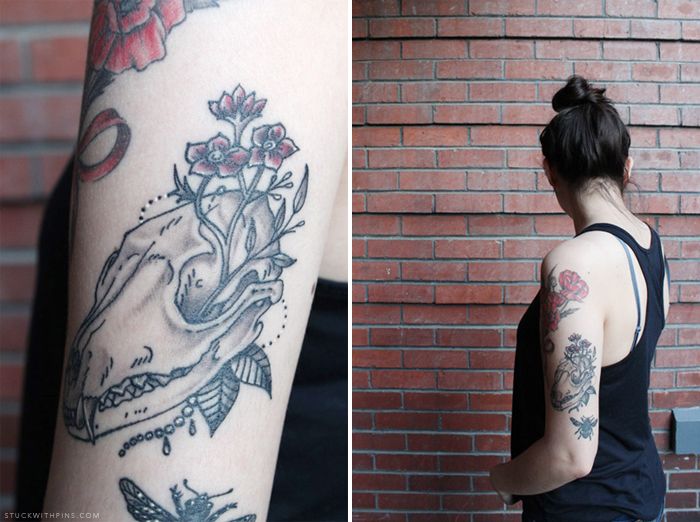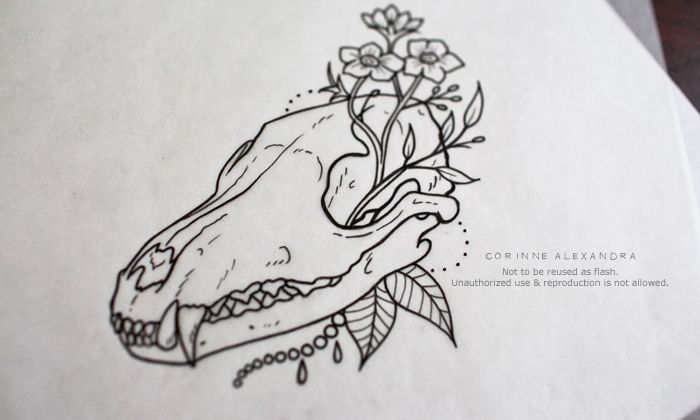 If you're interested in having me design a tattoo for you, shoot me an email with your ideas!