I was in a weird mood yesterday and just needed to get out of my house. So I grabbed my camera, jumped in the car, headed to the zoo an hour before closing, and B-lined it to my favorite creatures. I spent the entire time by myself, quietly watching the striped hyenas mosey about their enclosure with no other zoo-goers in sight. This was exactly the downtime I needed.
Hyenas (both striped and spotted) are some of my favorite animals. There's just something about these powerful, misunderstood beasts with their hunched backs and devilish faces I can't get enough of. They're so unique in so many ways (not to mention female spotted hyenas have psuedo-penises). Clans are dominated by the females, making them what some call "the feminists of the animal kingdom" (maybe that's why I like them so much).
Unlike most of the animals at the San Diego Zoo trained to disregard visitors, these guys watch me just as much as I watch them. The male especially. He paces close to me, stopping every once in a while to stare directly into my eyes, and raises his mane in warning every time my boot scuffs the ground. They are equally fascinating and terrifying. After spending a good half and hour of hyena therapy, I was feeling much better and headed to the sky rail to see the sunset over my beautiful city.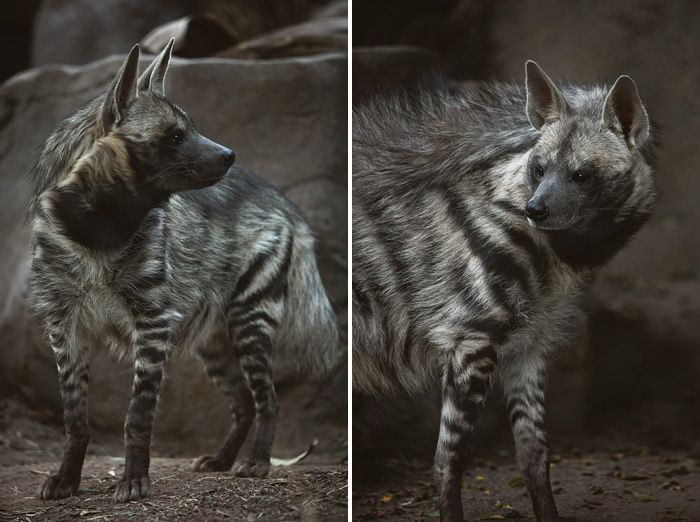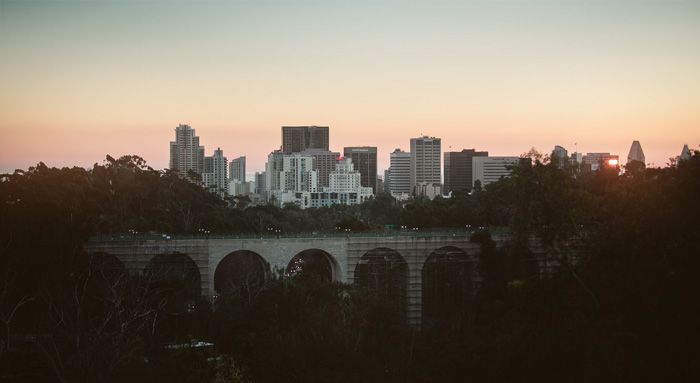 Anyone else have any unique ways you cope with weird moods? Ya know, besides watching hyenas?