Our save-the-date postcards have pretty much all been mailed off! Being the frugal control-freak that I am, I opted to photograph our own engagement pictures and design our own invites (and address every one in my own handwriting since I refused to let anyone help; I told you, I have a problem…). If you want to save money on your wedding stationery, postcards are the way to go. We ordered 100 of these for $41 from NextDayFlyers. I was a little nervous about how they would turn out since I'm usually wary of the print and color quality of these cheap & fast companies. But I couldn't be happier with the final result! The colors are accurate and the quality is crisp. Love 'em!
ps. How on earth is my wedding already only 4 months away? Yikes!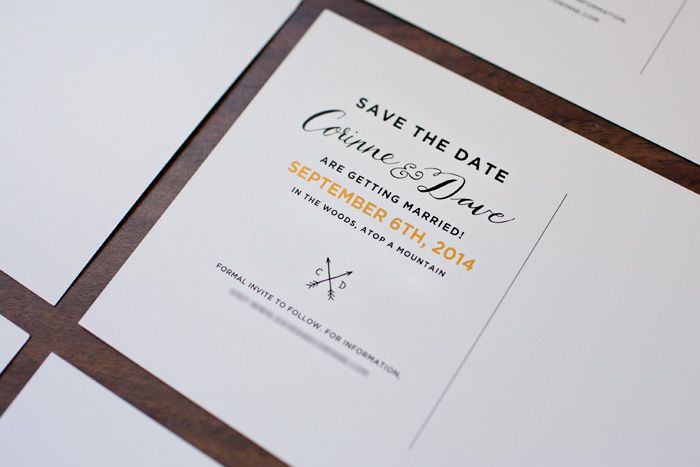 Interested in having me design your stationery or photograph your wedding? Get all the details at corinnealexandra.com!